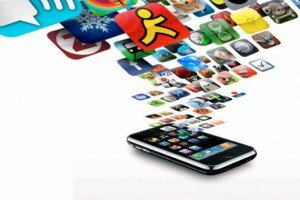 mobileapptesting.com
Africa's telecommunications industry is one of the most spirited as well as the fastest growing in the world, a development that has seen the creation of applications around mobile technology that governments could greatly benefit from.
Just last week, Kenya's electoral body the Independent Electoral and Boundaries Commission (IEBC), announced that registered voters could inspect the voters' register by sending an SMS text message or checking online. Such innovation makes nationwide processes such as general elections much easier.

Over the years, the growth in mServices in sectors such as farming and health has been witnessed. This could see applications for passports, national IDs and birth certificates, as well as business registration and many more government services, be digitised so that citizens could search or even apply for them remotely.

In a research report done by Informa Telecoms and Media last year, governments in Africa were found to have failed to articulate the importance of mobile applications to their processes.

"When looking at e-government strategies in Africa, something is particularly striking; there is no clear articulation of the potential role that mobile devices can play in the spread of e-government services. Given the role that mobile has played in the African economy and culture in the last decade, this is strange," the report stated.

The report further suggested that if implemented, the mobile interface could help citizens relate to government more easily. Businesses can also relate to government with ease and allow African citizens to input their ideas into government policies.

This is a great tool the continent has embraced and it might be in the interest of government bodies to mobilise some of their services given that mobile subscription in Africa is projected to hit the 1 billion mark in the next few years.