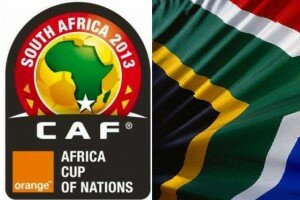 http://rocknrollevents.co.za
The Broadcasting Organizations of Nigeria (BON) has revealed no solution is in sight on the dispute over who will screen the 2013 Africa Cup of Nations (AFCON), despite the competition kicking off in South Africa on Friday.
A meeting held in Abuja failed to yield results and the deliberations between BON and the pan-African LC2 who hold the rights have reached deadlock. The bone of contention is the disagreement on the price for the continental football tournament's broadcasting rights.

Last week BON hinted its members may not air the matches of the 2013 AFCON live as a result of an unending tussle with LC2 over the appropriate price to be paid for the tournament, in which the nation's national side, the Super Eagles, will be among the 16 teams participating.

Abubakar Jijiwa, Chairman of BON, said on Monday there is no positive development to report.

"The meeting was a follow-up to our press conference of last week. However, the situation remains the same as I regretfully say that we are unfortunately at a deadlock,'' Jijiwa said.

According to the BON head, the body is willing to shift grounds to ensure Nigerians get to watch the matches, but LC2 failed to budge.

He added: "Our position remains the same, even as we are desirous of ensuring that all Nigerians at every corner of the country watch the competition. That's why we are in business in the first instance. But then we can't cut off our nose to spite our face, because the price on offer is not good at all.

"LC2 has, to their credit, came here to negotiate, and for two hours we had discussed without a tangible result being achieved.''

He said BON has raised its offer to US$2.5 million while LC2 had also reduced its asking price to US$4.5 million.

"This is a development quite alright, but it is not the desirable one. Their offer is not just right for us, especially as the competition is branded already and we now have just about five days to its kick-off,'' he said.