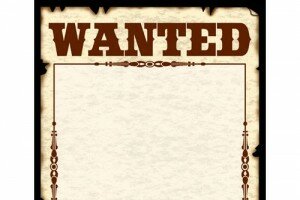 Image: bnp.org.uk
The Kenyan government is tracking down administrators of three Facebook pages accused of spreading hate messages and raising tribal tensions to over 50,000 followers.
According to director of public communication Mary Ombara, the pages: "Luo Nation", "RIP Citizen TV"and "Nyanza Si Kenya" are spreading hate messages that could cause instability.
"The pages perpetuate ethnic economic sabotage, messages of ethnic stereotypes and ethnic murder. As of now the committee reassures the country that we are doing everything possible to track down the origins of the hate speech bloggers," Ombara said.
The monitoring committee says hate speech online is however on the decline, but as a mitigating measure within the next fortnight they will propose legislation to help the police within a fortnight.
The warnings come days after a report by Umati showed hate speech was still rife
on social media, with the month of March seeing the a record number of incidences.
Should the committee apprehend the administrators, they will join bloggers Robert Alai and Dennis Itumbi who are under investigation. Alai was has been arrested though not charged for spreading "annoying messages" to the head of Public Service, Francis Kimemia. Itumbi has been formally warned by the National Cohesion and Integration Commission over hate speech.
The Ministry of Information and Communication says it will be pushing three other bills for deliberations by the eleventh parliament.
Among the bills include the Revised Media Bill 2012 which the ministry says will reform the composition of the Media Council of Kenya, whose membership constitution has been queried.
The ministry says it also hopes that the freedom of information bill, currently in the hands of the Commission on the Implementation of the Constitution, will also be presented to stakeholders for deliberations.
The other bill to help police the internet is the Independent Communications Commission of Kenya Bill, also set for legislation.
"This is a Bill which will help us, if it actually becomes an Act, to govern better the Internet and broadband areas and broadcast areas in general so we are very happy about this," Ombara said.