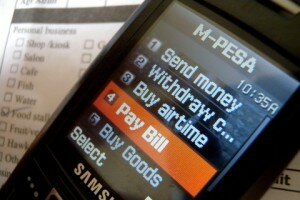 M-Pesa, the mobile money service that has taken Kenya by storm since launching in 2007, is being rolled out by Vodafone in India aimed at the country's 700 million unbanked.
M-Pesa celebrated its sixth birthday last month and Vodafone, majority shareholder in giant Kenyan operator Safaricom, has followed rollouts in eight countries, including Tanzania and the Democratic Republic of Congo, with a move into the Asian market.
Before the introduction of M-Pesa in Kenya and other countries, large proportions of the population were only able to move money around in cash and in person. The service allows users to send and receive money through SMS.
Marten Pieters, managing director and chief executive officer (CEO) of Vodafone India, said: "For millions of people in India, a mobile phone is a bank account, a front door to a micro-business or a lifeline to people in the remotest areas.
"Research shows that M-Pesa brings real benefits to users in their daily lives, saving three hours a week of their time and around $3 in money transfer costs - a significant amount to people in some areas."
M-Pesa is one of the African tech stories showcased and championed around the world, although some critics argue it has rarely been successful in other countries and Kenya is almost an exception.
The rollout in India is being supported by ICICI Bank.