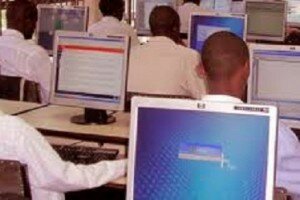 Secondary students in a computer lab (edutechdebate.org)
The Kenyan government has said it has provided ICT equipment to 2,000 secondary schools in the country with it gradually moving to the digital learning era.
According to the Star newspaper, the permanent secretary in the ministry of education, George Godia said another 5,000 secondary schools are being targeted to receive equipment.
The government has given each school 11 computers and a laptop each, which are connected to the internet.
Godia confirmed the education ministry is ready to roll out the one laptop per child programme as stipulated by the new Kenyan government.
"These are important teaching and learning aids which are part of a plan to modernise education in the country," he said.
He also said the pilot project for the ICT policy by the government is already underway in parts of Garrisa, Mombasa and Kilifi.
The pilot project is funded from several donors including the United States Agency for International Development (USAID).