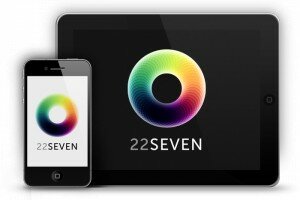 22seven.com
South African money management service 22seven has launched the first version of its iPhone app, saying it has "huge ambitions" in the mobile space.
The company is promising more features and an Android app in the future, saying the new app would allow users to make good financial decisions while on the move.
"At the supermarket, find out if your money's tight or safe to spend. At a restaurant, see if you've spent more or less than you planned to on eating out. Use it to make better money decisions, more often," 22seven said.
HumanIPO reported in January on Old Mutual's acquisition of 22seven, "as part of its strategy to develop digital support for its customers".
22seven chief executive Christo Davel subsequently told HumanIPO he believed the acquisition would quicken 22seven's growth and offer it opportunities to scale abroad.
"Every startup needs an alliance with a big daddy," he said. "The initial approach was about how we can form an alliance. Then the thing took on a pace of its own.
"It was a surprise," he added. "We were thinking that ultimately we would sell to a big player. It turned out to be a godsend."