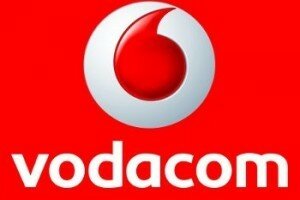 Vodacom expects its annual results for the recently concluded financial year to be more than 20 per cent stronger than last year, as operating performance and taxation changes boosted the company's results.
The telecom stated basic earnings per share (EPS) may be up to 30 per cent higher than last year's reported figures, while headline earnings per share (HEPS) will also exceed last year's reported HEPS by up to 25 per cent.
In a trading statement, the company explained that EPS and HEPS benefitted from strong underlying core operating performance, while also crediting taxation changes with supporting the strong growth.
Secondary tax on companies (STC) - which in the previous financial year had contributed ZAR806 million (US$87.5 million)  to Vodacom's tax bill - was replaced with dividend withholding tax, and in addition a Mozambican deferred tax asset was recognised this year, contrary to the last financial year.
The Vodacom Group also successfully disposed of Gateway Carrier Services on August 31, 2012, boosting EPS with a ZAR223 million (US$24 million) profit on disposal.
Vodacom expects to release its annual results on May 20, the current expectations stemming from unaudited information.
The Johannesburg Stock Exchange (JSE) requires a trading statement to be released in cases where financial results are expected to grow in excess of 20 per cent on the previous year's results.