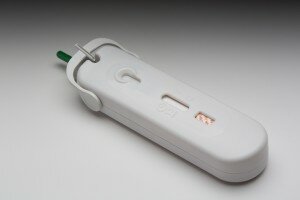 An Australian healthcare company has launched AtomoRapid, an all-in-one rapid HIV test, in order to improve ease of use and reliability of testing in African countries where the disease is prevalent.
Atomo Diagnostics, the company behind the new test, says it replaces the need to use a complicated test kit and removes the sources of many errors by using a proven HIV test strip delivered through a next generation solution.
John Kelly, chief executive officer (CEO) and founder of Atomo Diagnostics said: "AtomoRapid was developed to provide a better way to perform rapid testing. Through collaborative commercialisation of this product, we are enabling both healthcare professionals and patients to trust the accuracy of their HIV test result."
South Africa has the highest prevalence of HIV/Aids in the world - over 10 per cent - of the population of 5.6 million people. Though rapid testing is recognised as a vital weapon in the battle against HIV, use of complicated tests in the field typically produce less accurate results.
A South African study showed the actual sensitivity of HIV test kits used outside the laboratory was on average 93.5 per cent and even with additional training and quality control improvement increased to only 95.1 per cent, leaving the potential for several hundred thousand people being  misdiagnosed.
"The Atomo team has been working hard towards making AtomoRapid HIV available to the market and the response we have received so far has been fantastic – we now look forward to collaborating with leading organisations to change the Rapid HIV testing landscape," said Kelly, who presented during the 6th SA Aids Conference.
AtomoRapid HIV will be available to customers in the coming months.