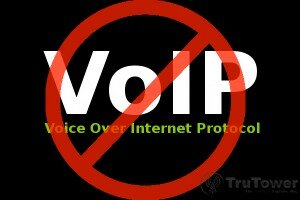 www.trutower.com
Internet dating services and Voice over Internet Protocol (VoIP) have been outlawed in Gambia by the nation's Public Utilities Regulatory Authority (PURA) because they believe they are detrimental to the economy.
PURA said companies and individuals were operating through internet cafes offering dating and Voice over Internet Protocol (VoIP) services as a commercially available product in Gambia but they were not "authorised".
A PURA statement added: "Furthermore, PURA wishes to make it abundantly clear that the offering of "International and National Calling Services" within Internet Cafes using VoIP services (Viber, Skype, etc) is strictly prohibited."
According to the authority, individuals and companies offering the outlawed services are sabotaging the West African state's economy.
"Anyone who is engaged in this activity is depriving the country of the much needed revenue from International and National calls, required for the development of The Gambia. PURA would like to warn anybody involved in either of the above activities to immediately desist from doing so," PURA added.
It has encouraged members of the public to report anyone that defies the ban to the authority by calling its toll-free call centre, 148, from all networks between 8.30am and 6pm (Mondays to Thursdays).