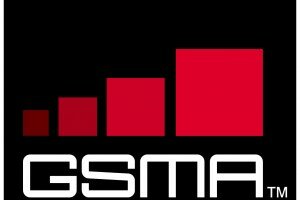 gsma.com
The GSMA has opened an African headquarters in Nairobi, Kenya, as the organisation seeks more cooperation with the sector stakeholders in the continent.
The association says the decision to open a point of presence in the African continent was informed by the fact the region is now more vibrant than other regions and a critical market for the mobile industry.
According to the director general Anne Bouverot the sector also holds huge potential in tackling unemployment in the region and boost regional economies.
"The rapid pace of mobile adoption has delivered an explosion of innovation and huge economic benefits in the region, directly contributing US$ 32 billion to the Sub-Saharan African economy, or 4.4 per cent of GDP. With necessary spectrum allocations and transparent regulation, the mobile industry could also fuel the creation of 14.9 million new jobs in the region between 2015 and 2020," she said in a statement.
The region has also amongst the highest growths in mobile connections, with the association's statistics projecting a 50 per cent growth in the next five years, with connections reaching 750 million from the current 500 million mark surpassed in Q1 2013.
The GSMA warns this growth will require more harmonised spectrum for mobile or the continent risks undermining its broadband and development goals as the amounts of allocated spectrum among the lowest in the world.
It says the delivery of mobile broadband to rural populations should be a priority.
"A positive and supportive regulatory environment and sufficient spectrum allocation is critical to the further growth of mobile in Africa. I am confident that now that we have a physical presence in Africa, we will be able to work together with our members to put the conditions in place that will facilitate the expansion of mobile, bringing important connectivity and services to all in the region," said Bouverot.
In Africa the GSMA mostly focuses on regulatory, environmental, and roaming issues, with the GSMA Africa secretariat overseeing research on taxation, spectrum and other issues of particular relevance to the African mobile industry.
The office will be located at the iHub.