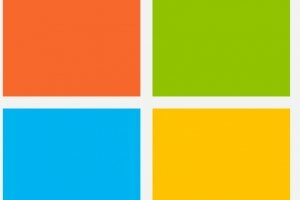 Microsoft has launched the YouthSpark Kenya initiative, a mentorship programme aimed at inspiring young people to maximise their potential by taking advantage of opportunities around them.
The programme is part of the Microsoft 4Afrika initiative unveiled earlier this year to help the company actively engage in Africa's economic development and improve its global competitiveness.
The initiative is designed to create opportunities for hundreds of millions of the world's unemployed youths.
Speaking during the launch of the initiative Louis Otieno, Microsoft director for legal and corporate affairs, Africa initiatives, said: "It is a programme basically in the concept of youth to create opportunity for them to be more viable, collaborate with others, share ideas and to expand their knowledge."
He said entrepreneurship fails not because of a lack of ideas, but lack of experiences.
Otieno added: "The Vision 2030 blueprint has numerous opportunities for the youth and I would like to challenge them to read this document carefully and identify which fields are fit for their talent and rebuild their lives around that."
According to Patricia Ithau, chief executive officer (CEO) at L'Oreal East Africa, Kenyans should not depend on support from outside, because the moment it stops young people will not be creative enough to do their own things in a better way.
"Nothing comes from outside. We should not depend on things from outside because the day it stop coming it will be the end of you," she said.
Michael Macharia, CEO of Seven Seas Technology, urged young people to emulate the three key pillars which determine who he is.
"Passion, clarity, and persistence are the three qualities which determine who I am," adding that entrepreneurship is something we live with and should be explored.
Kevin Muley, managing director of Mo Sound, said: "Most of young people bring resumes which are very good, but passion is the best. Have a dream of what you want to achieve, love simple things in life it goes to big ones. As you do all these things, follow your passion and do not be guided all the time."
Youths from various parts of Nairobi County attended the day-long event and later broke out into groups where they were mentored by leading CEOs from various sectors of the economy in Kenya.