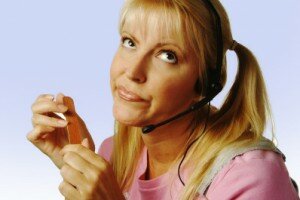 Image from beirutnightlife.com
NevaHold, a service that aims to eliminate the bureaucracy in customer service, has received an honourable mention from the Webit Congress, an international meet for ICT players.
NevaHold takes in customers' requests and questions through their platform, and if the company doesn't reply in reasonable time gives negative reviews on social sites.

"This process saves the consumer time, increases their chances of getting a response within minutes," CEO Alexander Kena said. "They don't have to search for the customer support information which is often buried within websites, it removes this extra step which is especially beneficial when you are looking to complain and are typically stressed or frustrated to begin with."

He added: "We developed the service because we're customer service fanatics, and were tired of frustrating interactions with companies.  It's fun to use, and designed to get these companies to step up their game!"

There is a feature that allows users requesting support on Twitter to engage the service and get quick response from companies by adding the #nevahold hash tag to their tweets.

The company is part of a startup incubation initiative in Ghana known as Meltwater Entrepreneurial School of Technology (MEST). The incubation is known for hosting ingenious projects and has received invaluable mentions on TechCrunch.

NevaHold went into Public BETA mode last week after being successfully picked from 500 startups that applied. The grand finale event took place in Istanbul, Turkey last week.

The Webit Startup Challenge was aimed in identifying promising startups from the Europe, Middle East and Africa (EMEA) regions.