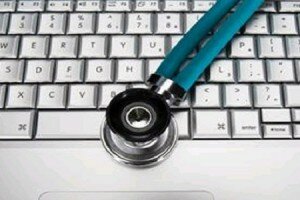 Source: http://www.biztechafrica.com
On a recent road trip to a South Western rural part of Nigeria, the decadence of rural health care that many writers have published volumes of articles about became strikingly obvious.
Several years ago, a publication of the Nigerian Medical Association (NMA) highlighted the stress its members are experiencing on a daily basis. According to the association, with the population size of Nigeria, the ration of doctor to patient is currently an alarming 1:10,000.
In addition to this poor ratio, qualified doctors also prefer working in popular federal government-owned tertiary health facilities to secondary and primary health centres, thus creating another challenge which employment of more medical professionals may not solve.
However, Ondo State government's deployment of mobile telephony in the prevention of maternal mortality during pregnancy seems to have revealed an option that could be adapted to extend medical coverage to the previously unreached.
Under the Abiye Initiative, every pregnant woman in the state is given a mobile phone that has the direct number of the state governor, health commissioner and the doctor that has been assigned to the woman.
She will be able to call these numbers toll free, especially during emergencies. According to the government, the goal of the initiative is to drastically reduce maternal mortality.
Adapting to rural health should not be hard, because already the government has records of its health centres and could easily liaise with mobile operators to provide special tariff plans for users of the unique lines.
Patients in rural areas can get these phones, which are preloaded with the telephone lines of their assigned healthcare providers who will be available on speed dial.
The goal should not just be to get the patients to the health centres as soon as possible. It is all about making information available immediately.
With the aid of mobile telecommunication, a patient could be told what to do during emergencies such as choking, poisoning, snake bites and heart attacks.
Furthermore, the integration of this model into the core of African healthcare will help tackle the challenge of paucity of qualified professionals via referral services.
The challenge of healthcare in rural areas across Africa is not new or peculiar to this generation. It has been there since time immemorial.
However, the high rate of telecoms penetration has armed us with a flexible tool with which we can tackle preventable healthcare challenges and minimise the fatality of the unpreventable ones.