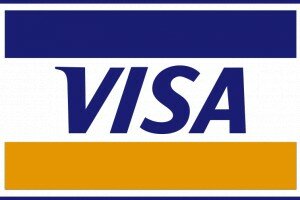 Nigerian banks have been urged by Visa to intensify their customer enlightenment efforts on the advantages of embracing e-payment.
This advice was given in Lagos by the country manager of Visa West Africa, Ade Ashaye, while speaking at a Visa-sponsored BTAfrica conference.
He said a lot still needs to be done in informing bank customers of the values of electronic cards. He said banks can do this by giving incentives for customers that use alternative payment systems including electronic cards.
On the roles Visa is playing in the West African sub-region, Ashaye said the company has helped reshape the payment landscape in the entire sub-region with its introduction of products such as the Visa corporate card, which guarantees users secure and convenient cashless transactions within West Africa.
Ashaye said: "We will continue unlocking the potential in the banking industry. We believe that the e-payment in the industry will get to where it rightly belongs.
"Visa plays an active role in travel and tourism and its research in the tourism industry provides key insights into the trends. We believe that continued engagement in the industry is important."
Concerning the challenges e-payment users are facing in Nigeria, he said these are evidence of the additional efforts that are still needed.
He added: "The fact that the Nigerian cardholder that wants to book for travelling, cannot just pick his phone and tell your agent to book and put the booking on your card.
"You have to be physically present with your travelling agent. That makes it inefficient and expensive to arrange your travel. So if we can fix that, I think we have made a huge difference to the business people in Nigeria."