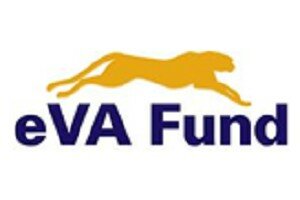 Cape Town and Nairobi-based accelerator 88mph has formed a unique partnership with the eVentures Africa (eVA) Fund, potentially turning the tables on European venture capitalists looking to invest in African startups.
The Netherlands-based eVA Fund, in operation since 2010, typically invests between US$500,000 and US$1.5m in a company and is one of the few European venture capital groups focused solely on African digital ventures.
Managers of the eVA fund visit Africa once every four to six weeks, but this month will see their latest "investor field trip" to the continent.
Prior to the visit, which will include trips to Cape Town, Johannesburg and Nairobi later this month, the eVA Fund has partnered with 88mph which should increase the likelihood of both groups finding future suitable opportunities.
Speaking to HumanIPO Brian Hirman, founder and investment director at the eVA Fund, said: "It is very interesting for us to look at investing in early stage companies because we don't normally look at startups.
"But when they come out of the programme they have the clients and customer base. The chances of those companies becoming successful are increased tremendously when they graduate from the accelerator."
While in Cape Town and Nairobi, 88mph and the eVA Fund will host joint pitching events, for the nine or 10 investors present from the eVA Fund.
Kresten Buch, founder of 88mph, said: "It is important to bring more angel investors down to Cape Town and Nairobi, rather than sending startups to Europe. We are pulling them here.
"Originally when I came to Africa I had a certain perception. I would much rather see initiatives bringing investors to Africa. When they come here they get a much better idea."
Hirman echoed that sentiment and said such trips are crucial to educate their investors about what is happening on the continent and what is out there.
He added: "Once a year we take our investors on a field trip to look at some companies. This is a way for them to actually see what is going on and experience it."
As well as partnering for the pitching the events, eVA Fund staff will have access to 88mph's offices in Cape Town and Nairobi.
88mph will further benefit from the eVA Fund passing applicants on who may not be suitable or big enough for venture capital investment yet.
HumanIPO reported in March on South African venture capitalists 4Di Capital's link-up with 88mph.