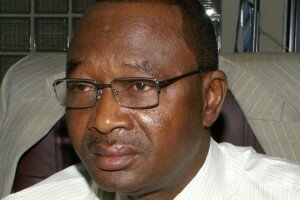 Registrar-general of Nigeria's Corporate Affairs Commission (CAC), Bello Mahmud. (www.economicconfidential.net)
The registrar-general of Nigeria's Corporate Affairs Commission (CAC), Bello Mahmud, has said the commission is beginning to benefit from its investment in ICT.
According to Mahmud, the commission's recent adoption of e-registration of companies via an electronic workflow has led to greater efficiency and high data integrity.
He said the electronic system has eliminated the challenges posed by name duplication and typographic errors associated with the manual system.
In October 2012 alone, Mahmud said the commission was able to process within 24 hours 3,880 applications, while in November it handled 3,128 and 3,208 in December. In January 2013, CAC daily handled 1,069 applications.
Describing the commission's efficiency, he said application processing is greatly enhanced when applicants adhere strictly to the commission's instructions.
"Such applications were processed immediately the customer complied with all outstanding requirements," he said.
He also said the commission is undertaking an upgrade of its WAN (wide area network) to a fibre optic based system.
"In order to actualise its ICT thrust, the Commission embarked on a total upgrade of its WAN from VSAT-based network to a more reliable fibre based system. This was meant to improve availability and also enhance transaction. A pilot scheme in Lagos (Yaba and Alausa) has been completed and is now ready for commissioning by the minister," he said.
He added the commission is also carrying out similar upgrades in its offices in Enugu, Port Harcourt, Kaduna and Kano. These projects he said are being carried out by Nigerian network operator Glo.