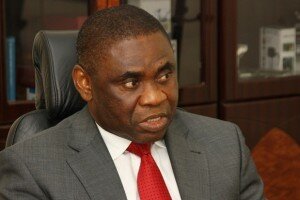 Tony Ojobo, NCC's director of corporate affairs. (www.mobileworldmag.com)
The Nigerian Communications Commission (NCC) has set April 22 as the new date for the launch of Mobile Number Portability (MNP) for all the GSM companies operating in the country.
Tony Ojobo, the commission's director of corporate affairs, confirmed the date yesterday following assurances from the networks who he said had expressed their readiness to roll out MNP.
"We are going to celebrate it in a colourful launch that will hold in Lagos on April 22," Ojobo said.
The NCC originally targeted March 26 as the date for MNP to launch, but later put it back to April 4. It was subsequently postponed again.
The postponements followed appeals from the networks for the commission to delay the launch date to enable them complete the test-run procedures.
Ojobo however promised the launch will not extend beyond this month.
Preparing for for MNP launch, the NCC has published on its website a Frequently Asked Questions (FAQs) section concerning MNP, in order to adequately enlighten the public on the product.
The commission has also unveiled guidelines for MNP.
A subscriber will be able to switch from one network to another free of charge.
However, it added a clause that migration can only be made once in 90 days, generating mixed reactions across various subscribers.
Many Nigerians hope that, with the MNP, they will be able to migrate from one network to another in search of improved service quality, without changing their numbers.