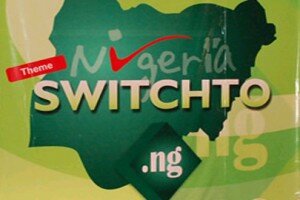 biztechafrica.com
Website domain registrars in Nigeria have expressed their readiness to officially commence the sale of .ng domain names from today (Tuesday), at the cost of NGN15,000 (US$95) per domain.
In a statement made available to HumanIPO, gold accredited registrar with the Nigeria Internet Registration Association (NiRA) Whogohost said its customers can now start registering classy .ng second level domains.
"Ever wanted to register classy domains such as bri.ng, po.ng or even shippi.ng? Such classy names would have cost you millions! But not anymore, as 2nd level .ng domains would now be available for a pocket friendly fee," Whogohost stated.
The .ng domain names are ten times more expensive than others such as .org and .biz. Tomi Obaniyi, a representative for Whogohost, told HumanIPO the hike in price is a result of the nature of the second level domains, which used to be much more expensive.
".ng second level domains used to cost millions. This is a big price slash," Obaniyi said.
IT expert Alagboso Chibuike, brand developer of Rapid IT Resources, has described the launch as a welcome development for the nation's online reputation.
He told HumanIPO it could help Nigerian entrepreneurs who are seeking legitimate ways of making money online.
"It is a good development for Nigeria's online presence and also encouraging to young entrepreneurs [who are] trying to make a living from genuine online businesses," Chibuike said.