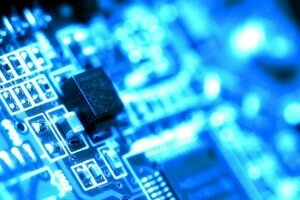 An expert has advised the Nigerian government to turn to science and technology to achieve its goal of becoming a developed nation.
Chinedu Nwajagu, director and chief executive of the Scientific Equipment Development Institute (SEDI), stated this in an interview with Leadership newspaper.
He said the government should focus on harnessing the potentials of science and technology by funding research and development in the sector. According to him, Nigeria needs to stop its perennial overdependence on foreign technologies.
Instead, he said the government and other stakeholders in science and technology in Nigeria should work on developing local content technologies.
"Science and technology is like a three-legged stool which is supported by three important critical factors," Nwajagu said.
"One is the national policy on the need to manufacture these machines ourselves and stop importation. Second, keeping an internal account of which about one percent would be appropriated to the development of the science and technology sector and the third is patronage of the products."
Nwajagu said Nigerian companies were beginning to produce indigenous products, but Nigerians were still turning to imported goods rather than patronising locally manufactured ones.
Nwajagu said: "For your information Rome was not built in one day which means that those people they are rushing the patronise didn't just become experts over night, it's a gradual process of refining and improvements that will bring out the best in Nigerian innovation and without patronage we cannot achieve that."