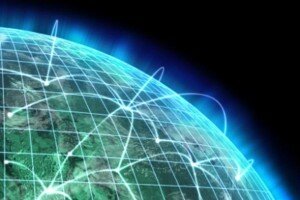 dwprblog.com
Toyosi Akerele, founder of Rise Networks, has told HumanIPO they launched Passnownow.com after realising the best way to stimulate Nigerian students is by engaging them through the channels of delivery they are familiar with.
passnownow.com is crowd sourced and media orientated free e-learning platform.
In an exclusive interview with HumanIPO, Akerele decried the history of the numerous challenges working against education in Nigeria.
She said: "The policy inconsistency and disregard for intellectualism by the successive regimes, especially during the military era, led largely to such ills as brain drain, decaying infrastructures, bastardisation of the teaching profession, destruction of the public school system, workers' strikes, frequent closures of schools, students' laziness, cultism, among others."
Akerele  added: "I would say the genesis of the poor state of Nigerian education system is largely political."
She said Passnownow.com was a product of the group's desire to raise the current status of learning culture in Nigeria.
"In this case, merging education with social interaction by providing a platform that offers knowledge based interaction amongst young people.
"Some of the reasons identified for this are the incessant abysmal failure of students at WASSCE (West African Senior Secondary Certificate Examination) and JAMB (Joint Admission Matriculation
Board) examinations which has raised a big question on the quality of education being received by students in our secondary schools," Ms Akerele said.
She added that Passnownow.com is more than a website. According to her, it is a community that is empowering Nigerian students to become responsible for their education.
"Our aim is to give students the power to take responsibility for their learning, and not just the educational system," Akerele said.
She noted that Passnownow.com has an online study platform that gives students on-the-go simple access to solutions for all subjects.
Akerele concluded: "Our intention is to gainfully engage passnownow users in the most excellent conditions using fun and interactive methods and tools with which they can learn effectively.
"With Passnownow.com, we are catering to the needs of Nigerian young people as we equip them to become better informed, more knowledgeable, vast and well educated. This is because there is a direct relationship between the level of socio-economic growth and development in a country and the quality of education in that country."