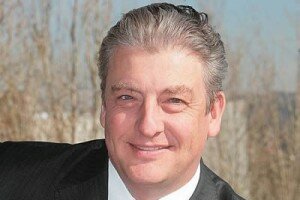 Insufficient bandwidth penetration in Africa has been blamed for Africa's underdevelopment.
This was the position of Lars Linden, Ericsson's outgoing head of region, Sub-Saharan Africa, when speaking in Lagos.
"Africa still lags behind in technology development because of insufficient bandwidth to connect Africa to the rest of the world," Linden said.
He noted that while several latest technologies have been launched in Africa, technology development is still below par as a result of the insufficient bandwidth.
"Virtually every kind of technology in hardware, software, mobile phone, computers and in telecommunications that have been developed and launched in developed countries of the world, has equally been launched in most African countries, yet the digital gap between African countries and developed countries is far apart," added Linden.
Concerning Nigeria, he said the continent's largest nation can become the continent's connection to the rest of the world by maximising its broadband capacities currently at the coast.
He added Ericsson is partnering with various governments to boost technology development via enhanced connectivity, as well as being involved in the design, construction and management of required infrastructure in addition to offering advice.
"It is not our duty to invest in infrastructure, but it is our duty to design, build and manage infrastructure for government and corporate organisations and to advise government on the right technology investment that is profitable to embark upon that will drive technology development within the country," Linden said.