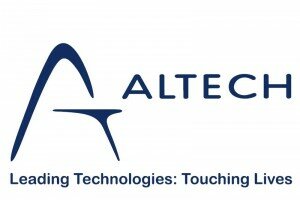 Altech has reported a ZAR1.54 billion (US$169 million) loss from operating activities, though the company claims it is now on the right track after disposing of its East and West African operations.
HumanIPO reported earlier this month Altech had advised shareholders to expect headline earnings per share to drop by between 20 and 27 per cent.
The company has now reported a diluted basic loss per share from total operations of 920 cents for year ended February 2013, up from 275 cents the year before.
Altech put the losses down to its recently disposed of East and West African businesses, and said the company was now positioned to move forward having sold these assets.
"Results from our East and West African operations were disappointing. However, with the disposal of these assets we are now in a position to unlock value from innovation and convergence through our remaining assets, and enhance our activity base by further exploiting our intellectual property," said Craig Venter, Altech chief executive officer (CEO).
In February, Altech entered into a strategic partnership with Liquid Telecom which saw the latter take on assets spanning a number of African countries, including a 61 percent stake in Kenya Data Networks (KDN), as well as service providers in the Democratic Republic of Congo (DRC), Rwanda, and Uganda.
The company shed its majority stake in its West African business in September of last year, selling off 75 percent in the face of revenue losses.Altech West Africahad been facing a major revenue losses over the previous 18 months despite having been initially profitable since inception in 2005 in Nigeria.
Altech did however report an increase in revenue from continuing operations, up 4.7 per cent. The company said it was now in a strong position to improve results after the sales of assets in East and West Africa.
"Working capital and cost management will remain material focus areas for the medium term. The group is also committed to becoming increasingly customer-centric," Altech said.
"We plan to build on the tender, contract and relationships achievements for 2013 by co-creating value with all our South African and international partners," Altech said.
The firm decided not to declare a dividend for the current financial year.