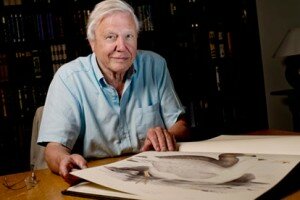 http://www.guardian.co.uk/
The UK's BBC Radio 4 presenter David Attenborough will be hosting the Tweet of the Day, featuring 265 90-second bird sounds on Twitter daily, from May.
The 12 month-long programme, broadcasting from Twitter, will kick off with the cuckoo and educate tweeters on the sounds of the United Kingdom's birds.
Snippets of social history, music and literature will be accompanying the birdsong.
Attenborough, also an ornithologist, told The Guardian: "I've seen some of the most incredible animals on my travels around the world, but Tweet of the Day is a nice reminder of the teeming world of birds on my doorstep."
The series will be available as a podcast on the BBC website as a permanent feature and tweeted under the hashtag #r4tweet, as well as on the show on Radio 4 at 5.58am.
Brett Westwood, natural history producer at BBC, said: "People react to birdsong in an atavistic way. It touches something deep within our core, and we react to it."
Westwood selected the bird sounds for broadcast from the listed 596 British species of which 286 are rare.