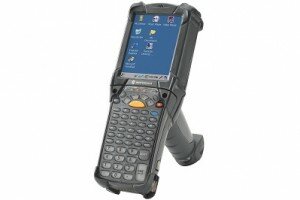 Carlos Ferraz, general manager of enterprise mobile Africa, for Motorola Solutions, said the MC9200 mobile computer was built with the latest technology and innovations in mind to meet their customers' changing business needs.
"The MC9200 mobile computer is an example of Motorola Solutions' continued commitment to protecting the investment of existing customers while opening the door to new ones with access to the latest innovations and technology to meet their changing business needs," said Ferraz.
Ferraz added: "The MC9200 maintains leadership in the mobile computing industry with the same signature rugged design, best-in-class bar code scanning and dependable operation that businesses have relied on for the last decade."
Two million devices of the MC9000, predecessor of the MC9200, were reportedly shipped over the course of the past decade.
The MC9200 is able to support the latest mobile enterprise applications within environments such as loading docks, warehouses and manufacturing floors. The device is also suitable for workflow and inventory management, asset tracking, price validation and management applications.
The MC9200 is equipped with a dual-core Open Multimedia Applications Platform (OMAP) 4430 processor developed by Texas Instruments (TI) and is also better equipped for Wi-Fi connectivity. It is also equipped for better storage and enhanced information assurance security with Federal Information Processing Standard (FIPS) 140-2 cryptographic certification.
Through Motorola's RhoMobile Suite, businesses are able to maintain "backward compatibility" with legacy Warehouse Management Systems (WMS) as well as Telnet applications.
Furthermore, the existing accessories and peripherals for the MC9000 are all compatible with the MC9200. These include batteries, keypads and cradles.
The MC9200 was built with a wide range of scanning capabilities, which include: a 1D laser scanner, a 1D long range scanner, 2D imagers, which are able to read all 1D, 2D and Digital Processing Module (DPM) bar codes.
The 2D long range imager is able to capture both 1D and 2D bar codes from up to 30 feet away.