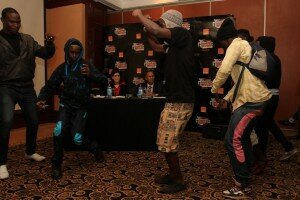 Orange Kenya has unveiled a new dance competition aimed at recognising and celebrating talent as well as attracting new data users to its network.
The three-month street music campaign will see the company connect and engage with the youth market by organising dance competitions in the main cities of Nairobi, Mombasa, Kisumu and Thika.
Winners will take home KSh5 million (US$58,000).
Maureen Sande, chief of corporate communications, said: "We are aware that Kenyan youth are endowed with talent but not all get the opportunity to demonstrate their prowess."
The competition, which starts in mid-July and ends in September, will also hold regional selections across the country starting from July 17 until August 28, while competition winners will compete in front of a live audience in a grand finale live on live TV on Saturday, September 28.
Finalists from eight regional groups will participate.
"Fans of Orange Beat Ya Street can vote and engage with us on Facebook, Twitter or right here on www.obys.co.ke. By doing so, you stand a chance to win tickets to our regional events, as well as our national final. Orange products as well as other cool merchandise will be up for grabs," said Sande.