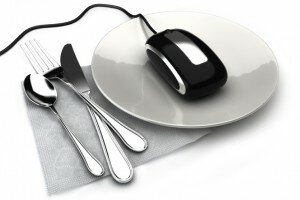 Michael Hudson, James DeMichele and Jake Goldberg came up with a food ordering and delivery service they have since named Yum.
Hudson, Yum's head of operations, says the app is a comprehensive online food delivery service that allows customers to browse menus, place orders, and make payment in three easy steps.

Yum has been in development since January 2012 and although still in Beta, opened for business in June end.

Hudson told HumanIPO: "although takeaway is popular in Nairobi, the restaurant delivery space is incredibly underdeveloped. Given the city's general chaos and traffic problems, this is surprising. We aim to connect the dots, allowing busy, hungry people to eat in the comfort of their homes, hassle-free."

Yum believes that ordering your favourite food should be simple and fun, says Hudson, we know that life in Nairobi is hectic, we make it easier for you.

The developers say they are targeting Nairobi's middle and upper class.

According to Hudson, as they have been building the startup, they have met with challenges along the way.

Hudson said: "Finding a low-tech approach to optimize the efficiency of our motor fleet has been a difficult problem to solve. Without GPS or smartphones, we are forced to get very good about making "best guesses" about driver locations."

Hudson said: "At times, we end up on the phone more than we would like, in order to be sure we are deploying the appropriate driver".

Although the application is set to change the lives of more than 3 million city residents, the developers say convincing restaurants to adopt the new technology was not "cheap soup."

"Ideally, partner restaurants would receive and manage orders through our Web interface, using a smartphone, tablet, or computer. Not surprisingly, most restaurants we talk to have little interest in introducing added complexity to their business, and prefer to stick with what they know," Hudson said.

According to Hudson, while the firms are doing a great work, nobody offers a delivery option that takes full advantage of the internet's capabilities. The current options put a great deal of responsibility on the customer, requiring the use of email or phone to place orders, and sometimes only offering cash on delivery.

Hudson and Goldberg are workmates at One Acre Fund, an award winning social enterprise that develops and delivers life-improving products to the rural poor. De Michele is Yum's head of information technology and is currently the technical lead at, Redfin.com. Jake Goldberg is the head of Finance at Yum. He has been living and working in Kenya as a finance director for One Acre Fund.

The developers who currently have no investors or formal mentors say the entrepreneurship scene in Kenya is full of passionate people and exciting ideas.
"On top of that, East Africa is full of interesting business opportunities to get involved in. We are thrilled to be working in this dynamic environment," they say.

The founders in the short-term, are focusing on online food delivery, and adding several applications to their software in the long-term.

They say their next step will be "to disrupt the grocery delivery sector with a bang."