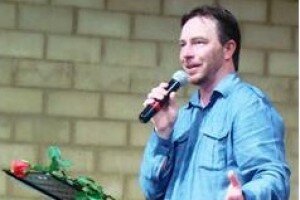 Source: Facebook
A pastor from Shofar Christian Church in Standerton has challenged the TopTV chief executive on his 'legal' arguments for the activation of the pornographic channels as the boycott threat intensifies.
HumanIPO reported earlier today on the main points of opposition by Anton Myburgh, pastor at Shofar Christian Church in Rondebosch, as a response to those of Eddie Mbalo, chief executive at TopTV, at the Communications Authority of South Africa (ICASA) hearing on Friday, March 15.
"If ICASA does approve the channels it will act unconstitutional and not in the best interest of the public," Myburgh told HumanIPO.  
His comments challenges Eddie Mbalo, who stated TopTV "will show that refusal of channel authorisation would be unlawful and unconstitutional".
"How can it be 'unlawful' if no law is broken?" Myburgh questioned.
He continued: "In the end all they could say was that there is no prohibitive law that forces ICASA to deny their application. ICASA does not need a prohibitive law upon which it has to base its refusal, it has a constitutional mandate, the authority and the obligation to determine if this application is in the best interest of the public."
Referring  to the Independent Communications Authority of South Africa Act (Act 13 of 2000), Myburgh points to ICASA's lawful commitment to "regulate broadcasting in the public interest and to ensure fairness and a diversity of views broadly representing South African society, as required by section 192 of the Constitution".
"Fairness, diversity, freedom of expression and freedom of speech are all subject to that which is in the best interest of the public," he said.
"In other words, if it can be proven (as it has been proven at the public hearing) that porn is harmful to the public and therefore not in the best interest of the public, then ICASA has no other option but to deny the application. So the exact opposite is true."
Furthermore Myburgh differs with Mbalo on his mentioned 'facts' considering pornography as harmless and the validity of the quoted survey.
With regards to the survey, Mbalo mentioned proving 71 percent of adults have "the right to watch technology", Myburgh deems as of "little value from a statistical point of view". 
"TopTV is trying to get as much support as possible for its application and they could only get 501 respondents out of over 300 000 is telling in itself," Myburgh criticised.
Mbalo said on Friday: "It is not the role of the state, the church, or any other body to dictate to people how they behave, as long as no one is harmed in the process."
Myburgh objected to the statement, pointing to research by Doctors for Life that implies the contrary effect of pornographic material, which alludes to the shrinking of certain parts of the brain.