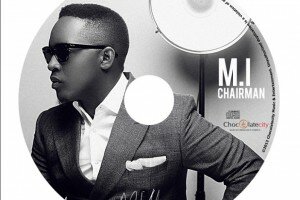 Nigeria-born internationally acclaimed rapper M.I Abaga has re-affirmed his position at the top of African entertainment with a historic online premiere of the first single off his next album.
M.I has become the first Nigerian musician to premiere a song on the social network.
The broadcast was projected to have been followed live by around one million fans online, while a fruther 10 million people are thought to have listened to the radio channels that streamed the session.
The BET Awards nominee yesterday took to Google Hangout to debut his first official single in 2013 entitled "Chairman". The track is the first off of the legendary rapper's forthcoming album titled M.I Chairman.
At the hangout, M.I who is chief executive of Loopy Music and Chocolate City's vice president for music, described the Hangout as a partnership with Google which resulted in the event being broadcast live on the Google+ and YouTube platforms.
Describing his long absence from music, he said he used the break to build his corporate base.
"It has been a while," he said. "I have taken these three years to build up a solid corporate base and contribute to Chocolate City as vice president.
"It has all been worth it. I thank all my incredible fans for their unwavering support for the music. It is time for the Chairman."
In addition to Google+ and YouTube, the Hangout was transmitted live on Cool FM, Top Radio and Citi FM Ghana.
M.I was joined at the Hangout by special guests including Africa's first ever Miss World,
Agbani Darego.
The Hangout was hosted by Nigeria's female pop/soul sensation, Waje, who was once rumored to be dating M.I.
Below is M.I's latest release, Chairman.