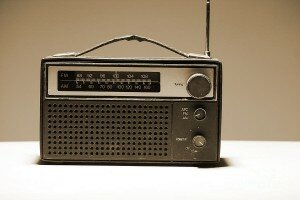 Image from fineartamerica.com
Vernacular radio stations in Kenya have been warned over propagating hate speech and broadcasts that could encourage negative tribal discussions.
This warning also extends to the radio stations' online presence and social media profiles. The National Steering Committee on Media Monitoring said media stations that allow such practices stand to lose their licenses.
The committee found radio stations harbour a lot of derogatory remarks on their social media outlets which could fuel animosity in the country.
"We have noted that there is a tendency to post items on radio websites which border on hate speech that have been written in vernacular languages and are abusive to the other communities," Director of Public Communications Mary Ombara was quoted as saying in local media.
The committee also said they have excerpt material ready to be translated and taken to the Communication Commission of Kenya (CCK) for action.
Since the announcement of the result of the just concluded general elections, Kenya has witnessed an increase in abusive language targeted at certain communities. 
The issue has led to one blogger being charged in court over hate speech and another one put on notice. Robert Alai, was charged yesterday for posting messages, while Dennis Itumbi was put on notice by the National Cohesion and Integration Commission.