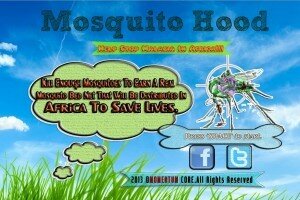 Online game players in Kenya have to date raised 423 insecticide treated mosquito nets for donation to malaria infested areas, thanks to malaria awareness game Mosquito Hood.
HumanIPO reported in February Kenya-based games developers Momentum Core had launched the game in a bid to promote malaria awareness and education.  
Furthermore, in partnership with the Malaria Control Department (MCD) of the Kenyan Ministry of Health and other NGOs, for each player completing five levels of the game, one insecticide treated mosquito net would be "unlocked" and donated to families living in malarial regions in Africa.
Today, on World Malaria Day, Allan Mukhwana, chief executive officer of Momentum Core, revealed to HumanIPO the game is proving successful in raising mosquito net donations, and plans are developing to roll out offline versions of the game to community centres around Kenya.
"423 nets have been so far unlocked by Mosquito Hood," Mukhwana said. "We have an average of 100 players daily and an average of 20 nets being unlocked.
"The above nets are to be distributed in malaria affected regions in Africa. We also plan to deploy Mosquito Hood to various centres in the region where communities will be able to play the game, have classes and treatment on malaria.  To implement this we are in the process in partnering with more organizations that  work in this field."
Momentum Core and its partners expect the logistical phase of distribution planning to conclude soon, and distribution of nets to begin on the ground within two months.
Mosquito nets will initially be donated to families in Western Kenya - particularly in Kisumu, Kakamega, and Busia - and also in the Lake Victoria area in Uganda - given the high levels of malaria incidence in these areas.