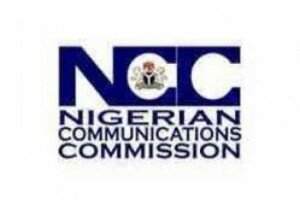 Created in 1992 by the then military government, the Nigerian Communications Commission became the watchdog of Africa's largest nation's multi-billion dollar communications sector. But after two decades of existence, the consensus opinion is that the NCC is yet to fully fulfill its mission and responsibilities.
Prior to the advent of Global System for Mobile Communications (GSM) in Nigeria, the nation's national telecommunications company, the Nigerian Telecommunications Ltd (NITEL), was the biblical alpha and omega of communications.

The monopoly the company had resulted in negligence of standard duties, while the quality of service offered nose-dived right under the watch of the NCC.

It got so bad comedians joked that whenever it rained, NITEL's telephone services were difficult or impossible to use. One even said NITEL connections could get disrupted by birds that land on the wires.

In terms of the cost, it was exorbitant – way out of the reach of ordinary Nigerians. During the period, only the rich and corporate organisations could afford to use telephones.

But when the President Olusegun Obasanjo-led administration introduced GSM at the wake of the new millennium, the NCC still failed to perform its central regulatory function. It couldn't protect Nigerian GSM subscribers from the exorbitant prices that were charged by the various telecoms companies.

During the early days of GSM in Nigeria, SIM cards were sold at prices that exceeded US$500 and a flat rate of US$1 per minute was charged, even if an individual only called for a duration less than 10 seconds. Yet the regulatory commission failed to intervene and protect Nigerians from the high cost that translated into extortion.

It took the intervention of Globacom, a private telecommunications company, for the per second tariff plan to be introduced in Nigeria.

The commission also failed to initiate SIM card registration with the launching of GSM operations in Nigeria, unlike in Ghana where an individual cannot use a SIM card until it has been properly registered.

To the average Nigerian, the NCC cannot be trusted to protect them since its various measures aimed at improving the quality of services being offered by the telecoms companies are yet to show good results.

Instead of mandating the various networks to give their subscribers quality services, the NCC appeals instead.

It is therefore not surprising that despite the fact that Nigeria has a rapidly expanding tech sector, experts still believe that the underperforming NCC poses a bigger risk to the continued sustenance of the sector's growth momentum.