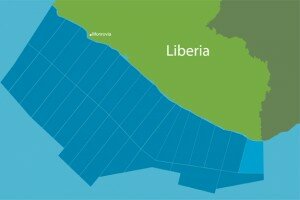 The Liberian Basin map. (www.nocal.com.lr)
The National Oil Company of Liberia (NOCAL) has revamped its website as it seeks to fulfill its commitment of ensuring transparency, inclusiveness and accountability in the West African country's emerging oil and gas sector.
Local and foreign industry stakeholders that visit the website now have faster and easier access to information concerning NOCAL's operations.
Randolph A.K.W McClain, chief executive officer of NOCAL, said the site will enhance the company's presence in cyberspace.
He said: "Having a NOCAL corporate presence in cyberspace is so important to ensuring that our stakeholders have a clearer and deeper understanding of and appreciation for NOCAL's management of Liberia's hydrocarbon potential.
"Our presence is also a means to disseminate information to the public quickly, efficiently and cost-effectively. By being present on the web, we are also able to bridge communication gaps and increase public and investor access to our operations, thereby increasing interactivity and engagement with the public."
He noted that the company has uploaded the Liberian Basin map on the website with information on the nation's offshore oil blocs.