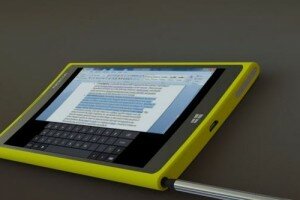 wmpoweruser.com
Nokia is expected to soon launch a phablet as its flagship gadget for 2013, though a few development challenges are still to be overcome.
Larger screen size is said to be the biggest development obstacle to Nokia and Microsoft as software used for previous releases will not work on this version.
The new release is expected to by 5 by 7 inches in size with a screen resolution of 1080 pixels, The Financial Times reported.
Nokia will challenge Samsung's Galaxy Note II with the anticipated phablet.
However, Samsung's adaptability to the Android platform is said to be easier than the challenge of configuring Windows for Nokia.
This follows Nokia's rescheduling of a planned Windows-based phone release at the end of 2012, according to TIME.