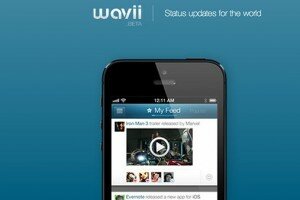 Image: engadget.com
Google has acquired news summarisation startup Wavii for US$30 million, according to Reuters, beating Apple to the purchase.
Reuters says Google acquired the Seattle based startup after Apple expressed interest in an acquisition, with the aim of incorporating it into Siri, its voice-activated personal assistant feature.
Although none of the companies have come forward and announced the finalisation of the deal, it is said the startup employees will now have to relocate to Google's headquarters in Mountain View, California.
In 2010 reports started emanating that Yahoo and other companies had shown interest in Wavii, with Yahoo having offered up to US$10 million in cash, an offer which was turned down by founder Adrian Aoun.
It is also rumoured that a number of Yahoo employees could be angel investors in the startup.
Wavii's investors include Paypal co-founder Max Levchin, former dealmaker at Microsoft Corp Fritz Lanman and former Facebook executive Dave Morin.
The acquisition comes weeks after competitor Yahoo bought a similar start-up, Summly, for the same amount.
Earlier last year Aoun and Summly founder Nick D'Aloisio agreed there was competition between the two startups, with Summly boasting of a superior user interface and Wa