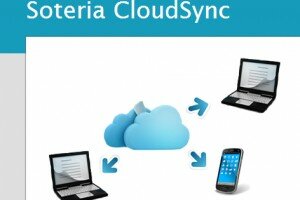 Soteria Cloud, a South African online backup service, has revamped its website and launched a new one - CloudSync - which it expects to be more competitive in the online backup business.
The website will offer an easy to navigate look, easy product tour and ordering systems, the company said.

The CloudSync product is designed to be complemented by Dropbox, a leading American online syncing and backup service boasting over 100 million subscribers worldwide.

Soteria hopes to leverage on these numbers to get more customers to use its services in South Africa.

According to the company, its new product is basically a Dropbox service specifically designed for business, with the ability to create and fully manage and control sub-accounts for all workers in an organisation.

"Files, documents and data can now be easily shared among all colleagues, which can have a dramatic effect on the organizational productivity, while at the same time giving control over information," the company said.

The company also announced plans to implement a new customer interface later in the year to help improve reporting and control of user accounts. It will also upgrade to a new enterprise cloud storage platform that will provide more data redundancy as well as easy management of storage space.

Soteria Online Backup offers high quality and secure online backup, as well as document sharing solutions, at low cost. All data is stored on a data centre situated in South Africa and replicated to a second data centre for extra security. The company's prime objective is to have the best support in the industry.