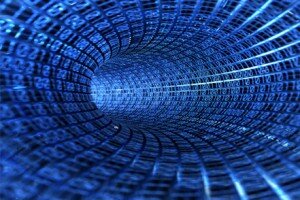 breakthesecurity.com
Kenya's communications industry regulator the Communications Commission of Kenya (CCK) has said it will next month launch the country's National Broadband Strategy, a document detailing a roadmap towards integrating ICT into the national economy.

In the strategy, Kenya hopes to achieve a superfluous stable connectivity with high connection speeds of up to 40Mbps in urban areas, and 5Mbps in rural areas by 2017.

These speeds will allow Internet users to enjoy seamless data, voice and video, services that the CCK classifies as imperative towards the economic development of the country using ICT.

"We must have broadband to be able to offer government services online and deliver ICTs to all corners of this country. This is the strategy that will transform Kenya into a knowledge-based society, driven by high-speed nationwide broadband network," CCK's director-general Francis Wangusi told the Daily Nation.

It is reported that close to 1,120 sub-locations out of the total of 7,149 in the country had no access to basic communication services as at June 2012, a situation that called for urgent regulatory interventions to facilitate the transition of a sizeable number of Kenyans to the digital age.

CCK has asked the public to look at the draft copy and make recommendations by January 25 when the final document will be finalized.

Kenya's government, in partnership with the private sector, has already started the rollout of LTE countrywide, a project that will cost over KSh42 billion (approximately US$506 million).

The CCK formulated the National Broadband Strategy in partnership with the Ministry of Information and Communication, and with assistance from the United States Agency for International Development's Global Broadband Initiative Program.