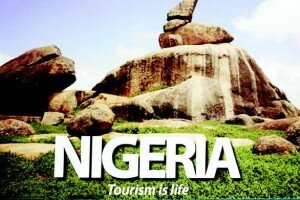 http://nationalmirroronline.net
The Nigerian Tourism Development Corporation (NTDC) has officially begun the biometric registration of all employees in hotels across the country in a bid to improve security.
According to the NTDC, the goal of the biometric registration is to guarantee maximum security of people and property in the Nigerian hospitality sector.

The biometric registration exercise was revealed by the NTDC at the ceremony marking the official signing of an agreement between the corporation and a private outfit, Orbit Technologies and Investment Limited.

Otunba Olusegun Runsewe, Director General of the NTDC, said the introduction of the database will ensure only genuine individuals work in Nigerian hotels.

He said it had become imperative for the corporation to create a single database in which all the workers in the nation's hospitality sector of the economy would be integrated. With this he said the NTDC can monitor the hospitality industry workforce and check the movement of fraudulent individuals operating in the nation's various hotels.

The database could serve as an avenue for encouraging foreign investments in the nation's hospitality sector because the existence of such a database is in line with acceptable global standards for the hospitality industry.

Yakubu Ochefu, Chief Executive Director of Orbit Technologies, said the rationale behind the project is to create a means of tracking and tracing staff movement within the industry. He described the initiative as a successful public-private partnership that will reposition the hospitality industry in Nigeria.

The pilot phase of the project will commence in Abuja while other cities will be incorporated before the end of the year.