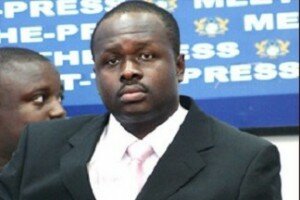 Dr Edward Omane Boamah http://www.spyghana.com
Dr Edward Omane Boamah has been appointed by President John Dramani Mahama to replace acting substantive Minister Harruna Iddrissu as Minister of Communications.
Boamah is a medical doctor by profession and previously served Ghana as Deputy Minister for Youth and Sports. He was assigned the duty of coordinating the country's involvement in the 2013 African Cup of Nations, which starts in South Africa on Friday.

He has also filled the role of Deputy Minister for Science and Technology and Deputy for the Ministry of the Environment over a course of four years - his first term in office under the National Democratic Congress (NDC).
If Boamah's appointment is approved by Parliament then it would he would be the first Ghanaian Minister to have served four state departments.