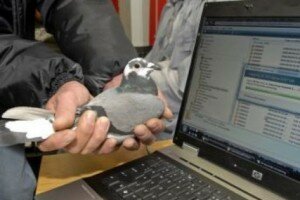 Is South Africa's Internet speed slower than a carrier pigeon? Source: Globalpost
Ellie Hagopian, Chief Executive at South African Wi-Fi hotspot supplier Skyrove, believes the government should partner with non-profit organisations to improve Internet access in the country.
With South Africa currently ranked 122nd in the list of countries and their Internet speeds, solutions are seriously needed for the improvement of the on/offline situation.
In an exclusive interview with HumanIPO, Hagopian said: "There is an information gap with horrible perpetuation. Once the challenges are identified, it might spur investment in government property."
The dynamic American tech expert believes collaboration between the government and other organisations might be the solution as much of the older cables and infrastructure will have to be replaced.
As an example she suggests the non-governmental organisation, A Human Right, which make it their mission to supply Internet access to resolute places which do not have connection.
With regards to the price of South African web services, her outlook is quite optimistic.
"Bandwidth prices are dropping and will progress to get better as the capacity increases," Hagopian told HumanIPO.
She sees the speed problem as a global, rather than an exclusive South African issue, with the capacity not being capable of handling increased usage.
"With mobile carriers doing LTE roll-out, mobile Internet will be a lot faster. Mobile Internet access also offers a great alternative with 3G," she continued
Skyrove is South Africa's largest independent Wi-Fi hotspot network with more than 600 Wi-Fi hotspots in the country, catering mostly for student residences, coffee shops and also providing business solutions.
Hagopian is very expressive about her enriching experience in South Africa. She became "obsessed" with the country during her first visit as MBA student of a fast track program run through Babson College's collaboration with Stellenbosch University. The following years she spent  working at Heart Capital as Chief Executive Officer, a social enterprise accelerator.
HumanIPO will publish the full transcript of the interview with Ellie Hagopian this week.