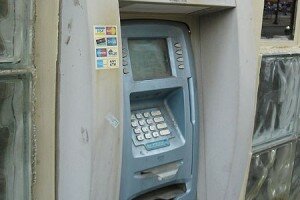 Cc courtesy of photographia on Flickr
Barclays Bank Kenya has posted a notice on all its ATMs informing its clients of improved security measures that will ensure card skimming is a thing of the past.
Barclays said the new measures will reduce the increased cases of card skimming through ATMs.
As a result of the changes customers will experience vibration while inserting their cards and while withdrawing.
Barclays however continues to caution customers to take care while using ATMs saying that the threats remain.
This includes protecting ATM pins and not disclosing personal information despite the new changes.
Last December a number of banks were forced to ask their users to change their PINs after widespread skimming was reported.
HumanIPO reported last month Kenyan banks had lost US$17.5 million through fraud, with just US$6.2m being recovered by the Central Bank's Banking Fraud Investigations Department (BFID).
A large portion of the money is reported to have been lost in the period between November last year and April 2013, when KSh952 million (US$11.2 million) disappeared, of which only KSh345 million (US$4.05 million) was recovered.