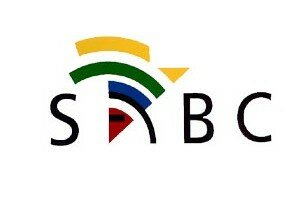 Both the South African Broadcasting Corporation (SABC) and e.tv have stated their reasons for supporting the National Association of Broadcasters (NAB) in resigning from South African Audience Research Foundation (SAARF).
According to a report by SABC News, the decision by both broadcasters followed the rejection of the NAB's proposal for broadcast media to have greater representation on the SAARF board.
Furthermore, the SABC and e.tv said their decision was also made based on a recent audit of SAARF's Television Audience Measurement Survey (TAMS). The survey reportedly provides daily audience ratings for television readership.
SAARF reportedly called for the audit in question following shortcomings in last year's ratings.
"In the past year we have seen a reduction in the LSM's (Living Standards Measure) ratings 4 to 6, which are basically the audiences of both free to air broadcasters," SABC News quoted Kaizer Kganyago, SABC spokesperson, as saying.
Kganyago added: "We found out the way [in] which they deal with the TAMS is not correct, and we felt that it is also because of the fact that they do include in the board or the panel of SAARF television and broadcasters, and when we went to ask for that to happen, they refused in a meeting."
Furthermore, SAARF's TAMS was also accused of not keeping abreast with South Africa's evolving demographic profile, the failure to balance their panel by individual LSM, and also for failing to manage the panel's declining efficiency.
It was found upper income households with a television were over-represented by the TAMS panel compared to middle to lower income households, which were largely under-represented.
However, SAARF said in a statement for 39 years they had been the custodian of all industry audience measurement "and the measurement of television and radio has been an important part of its activities".
SAARF added it "wants to state unequivocally that it was not the SAARF board that refused the NAB proposal for greater representation of broadcast media on the SAARF board. SAARF members asked the NAB for extra time (two weeks) to consult their constituencies and to evaluate other options before meeting again with the NAB to try and resolve the issue amicably and to get a consensus decision from all SAARF stakeholders".
Furthermore, SAARF said the statement by the SABC and e.tv contain "serious inaccuracies", to which SAARF will be responding to in full.