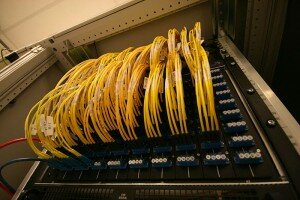 CC image courtesy of Fabienne Serriere
Landlocked Burundi will have its own broadband connectivity in one month, allowing Burundians to access all the ICT benefits of broadband.
Speaking in Nairobi, David Easum, chief executive officer (CEO), of the Burundi Backbone System Company (BBSS) said the Fiber Length 1, which will be 250 kilometres, will be installed in three phases, while more than 650 kilometres of cable has already been completed.
Easum added that Bujumbura metro and the first hub construction are already completed. The first phase of the network is currently being commissioned and tested, to be launched at the end of July.
The financing agreement of the project was signed with PTA Bank for US$13.5 million.
"Under the auspices of the World Bank's Regional Communications Infrastructure Project (RCIP II) for broadband in the EA region, the government of Burundi and the WB have collaborated to develop a government-sponsored private-sector national fibre optic backbone project," said Easum.
"The result is Burundi Backbone System Company (BBS). The PPP and Concession Agreements was signed in May 2010 and BBS was granted a 20-year concession and country-wide rights of way to install and operate Burundi's national backbone. The concession includes exclusivity until mid-2014," he added.
The BBS broadband network will connect with six border points(three to Rwanda, two to Tanzania and one to Congo DRC) and the company is negotiating arrangements with regional and neighboring country operators to access the submarine cables landing at Dar es Salaam, in Tanzania, and Mombasa, in Kenya.
Burundi's geography and smaller market have caused the project to have higher costs as compared to its coastal neighbours, but Easum believes the Burundi market will grow and, as traffic volumes increase, the cost per megabyte will decline significantly.