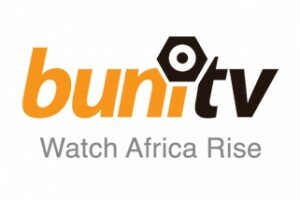 Buni TV is looking to take advantage of Africa's unique attraction to mobile entertainment, rather than cinema and DVDs, and is almost ready to begin monetising mobile content.
Speaking at the Broadcasting Film and Music Africa conference, in Nairobi today, Buni TV founder and chief executive officer (CEO) Marie Lora-Mungai said unlike other continents where entertainment has been focused around television sets, cinemas and DVDs, Africans turn to mobile for consumption.
She said the company will try and get viewership on a seamless service that will allow viewers on mobile to pay directly through airtime, rather than through mobile money.
"Most people do not want to have to get out of the site and go to M-Pesa to pay so we will be working on a way this could be reduced from airtime with us and operators sharing the cut," Lora said.
She said that research has disputed the earlier thinking among many that Africans do not buy content with more than 350,000 Kenyans subscribing to The XYZ Show's Skiza service on Safaricom.
She added that the mobile platform is the next avenue for both short and long form content with an increasing number of people accessing audio visual material through mobile with a study by inMobi showing that 63 per cent of people use their phones in bed.
Eugene Nyagahene, chief executive officer (CEO) at Tele 10, said: "Mobile is giving entertainment a more personal feel unlike TV where you have to watch as a community. This should prove a very lucrative platform for XXX films."
There is however concern that mobile phones could lead to lesser quality of films as the screen becomes smaller.