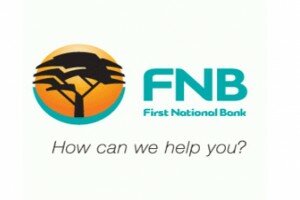 First National Bank's (FNB) online banking platform was honoured as the best for internet banking at the thirteenth PwC survey on South African banking this year.
FNB was also awarded with first place for internet banking at the PwC survey in 2011.
"The banking industry is dynamic and has evolved significantly since our last survey in 2011 as banking chief executives have adapted their strategies in response to regulatory changes and global economic pressures," said Johannes Grosskop, leader of banking and capital markets at PwC South Africa.
Lee-Anne van Zyl, chief executive officer (CEO) of FNB Online, believes FNB's success in this regard is due to the banks continued efforts to add new functionality and create ease of use for their customers using internet banking.
"Our strategy is to enable online customers with all the functionality they would traditionally access in a branch and it is encouraging to see that we currently have over 1.5 million online banking customers with significant growth in new customers opening accounts via online banking," said van Zyl.
Van Zyl said the bank's challenge is to find the balance between the adding of functionality that is appropriate while making sure the online platform is as convenient, secure and simple as possible for their customers.
Furthermore, van Zyl said FNB understands the importance of innovation, which is critical to the banking landscape, which is changing rapidly in terms of technology.
"We will continually improve our platform to keep up with the ever changing digital banking environment. The award affirms our commitment to exceed our customers' expectations in our quest to provide premium online banking services and growing our customer base," concluded van Zyl.