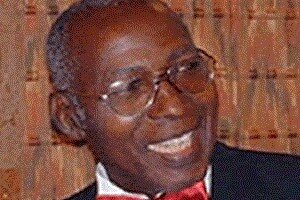 Chris Uwaje http://www.ispon.org
Stakeholders in Nigeria's ICT sector have been advised to rethink strategies for 2013 after the President of the Institute of Software Practitioners of Nigeria (ISPON), Chris Uwaje, said the industry failed to achieve any form of development in 2012.
According to him, the nation's core competence is in the software sub-sector and must be harnessed to drive the ICT industry and the nation's economy as an extension.

"Nigeria's core competence is not in Heavy Technology Industry, but on Software Knowledge Industry, which means that 2012 can be seen as a blessing for Nigeria to rethink her ICT development strategy as an urgent, critical imperative because no nation succeeds in her ICT development without a central focus on its core competence," Uwaje told This Day.

To properly assess the nation's ICT sector in the just concluded year, Uwaje said experts should examine the nation's history before predicting the future. He described 2012 as a saturation point of a false foundation to the sustainable development of ICT in Nigeria.

"The saturation point analysis is derived from the point of view that Nigeria recorded ICT growth in 2012, but there was no development, just as lessons learned from macro -economics, that there can be growth without development," Uwaje added.

Concerning the New Year, Uwaje believes it will be a great one for Nigeria's ICT industry only if stakeholders see the right vision and obey the core competence theory.

"Any country in the world is capable of mastering her ICT destiny provided she concentrate on developing infrastructure and skilled capacities to promote her core competences and domestic market requirements as a precondition for mastering the export market," he said.

Concerning the nation's competitiveness with other nations, Uwaje said Nigeria's chances are bright from the perspective of the nation's potential resources in High School and University Graduates.

On what should be the top priority for Nigeria in 2013, he said software strategy, policy and legislation should be accorded highest priority since it will create around three million jobs and can drive the nation's economy.

He also advised the communications ministry, telecommunications operators and other stakeholders to adopt the strategy that will strengthen the software development campaign in Nigeria.