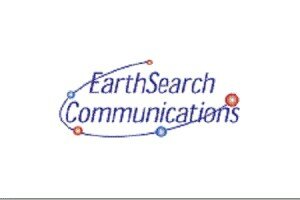 prweb.com
US-based electronics security solutions firm EarthSearch Communications International has reached an agreement with Nigerian security firm Halogen Securities to distribute the former's software platform in West Africa.
The three-year Master Licensee Agreement grants Halogen the exclusive right to sell EarthSearch's RFID (Radio Frequency Identification)/GPS (Global Positioning System) software in the West African region, to enable local companies to track their products and business transactions.

EarthSearch Communications, which is a subsidiary of East Coast Diversified Corporation (ECDC), has other offerings including heat sensors, handheld readers and temperature readers used in banking and storage facilities.

"Halogen is a leader in the field of professional security solutions," ECDC CEO Kayode Aladesuyi said.

He added that Halogen's outstanding reputation, long history of success and diverse client base across key sectors of the Nigerian and West African economies made it an ideal candidate for the Master Licensee Agreement.

"The leadership at Halogen takes its professional security business very seriously, and we are confident they will be successful as an EarthSearch Master Licensee," he explained.

Halogen boasts seven regional offices across Nigeria and a state-of-the-art training academy. It has been at the forefront as an innovative provider of total integrated security solutions since it began operations in 1992.

The company offers risk management, investigations, armed response units, guard services, event security and state-of-the-art monitoring across sectors including oil and gas, telecom, banking and manufacturing.

"With a long-standing active membership in the Nigerian Institute of Safety Professionals, Halogen is a well-respected and well-connected industry leader," EarthSearch Sales Manager Andrew Seawell said. "We feel very strongly that this new partnership will help drive sales in the West African region and be successful for years to come."