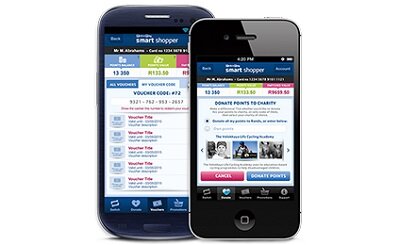 South African grocer Pick n Pay has launched a mobile application in line with its smart shopper programme, giving members access to their own queue-free kiosk via mobile phones.
Pick n Pay said in a statement South Africans cannot live without their smartphones, with approximately 12 million of the devices in circulation in the country.
Pick n Pay's smart shopper programme has garnered more than six million members, and in line with smartphone penetration in South Africa, Pick n Pay decided to make the programme digital.
"With the new Pick n Pay app for your phone, you can do all the things you would usually do at the smart shopper kiosk – but on your phone," said Georgina Muirhead, head of digital marketing at Pick n Pay.
"You can switch points and receive a code to give to the teller to redeem points you have converted to your smart shopper card, check your points balance, find out what vouchers you have available to you to use at the till, or donate your points to your favourite charity."
The Pick n Pay smart shopper application is available for download through Google Play and Apple's iTunes app store and will be made available for the BlackBerry platform soon.
"When we launched smart shopper some years back, we said the programme would evolve as we learnt more about what our customers were looking for," said Muirhead.
"During the past few months, we've introduced a number of innovations designed to add value, increase functionality and that are easy to use. This latest innovation is certainly going to make life a whole lot easier for our customers."