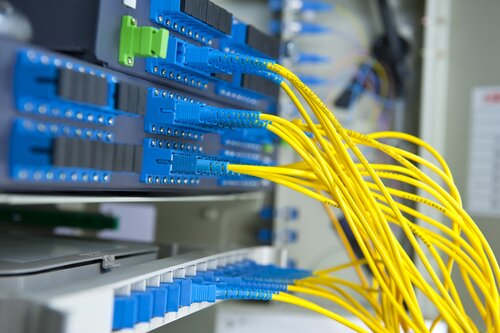 Telecom Namibia has begun rolling out new services and solutions to its customers following the implementation of a partnership with the Deutscher Commercial Internet Exchange (De-CIX) to establish international access points.
The access points will connect to the De-CIX Apollon platform, one of the world's largest internet exchanges, to enable direct access for Namibia and South Africa to more than 550 networks connected to the De-CIX node.
The partnership comes after the telecom company partnered with New Telco SA to establish Points of Presence (PoPs) in South African and European communications hubs last year.
Telecom Namibia new connection to the German internet exchange is expected to deliver multiple benefits to customers of Telecom Namibia and to the economy of the region as a whole.
Isak Ouseb, senior production manager at Telecom Namibia, said: "These access points will create an optimal enabling environment for exchanging local, regional and international internet traffic, facilitating Namibia's vision of becoming the ICT hub in the West African region.
"We are very excited about the partnership with New Telco SA which enabled Telecom Namibia to interconnect its PoPs to the world's largest internet exchange, the De-CIX."
The De-CIX partnership will enable further addition of PoPs and allow for more efficient use of available infrastructure and capabilities as well as support the building of centralized infrastructure and content localization.
Network operators will enjoy substantial cost savings through a reduction in long-haul traffic costs, better resilience, security of network infrastructure and a reduced risk of outages resulting in improved customer experience in the country.
Image courtesy of Shutterstock