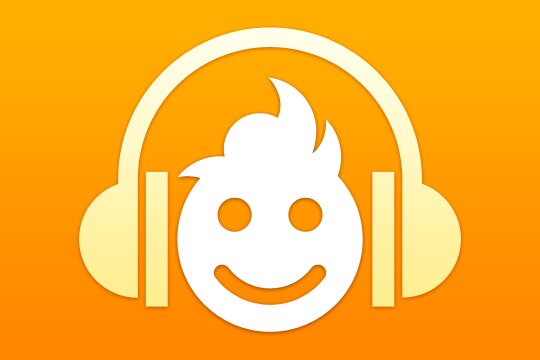 Kenyan music streaming service Mdundo has launched an Android app for its increasing number of smartphone users, while also celebrating reaching 100,000 users on the platform.
The app is available for download from the Google Play store, and allows a user to find and download music, which can then be listened to both online and offline. A news section also allows users to keep up to date with all the latest events in the East African music industry.
Mdundo chief executive officer (CEO) Martin Nielsen told HumanIPO though Mdundo remained primarily a mobile web service, the app would improve customer experience for Android users.
"We've received excellent feedback from our users, especially users with low-end internet phones. Most of our users just want music, they don't need all kind of fancy features, and therefore the mobile web platform has been ideal for our service," he said.
"The Android app is an extension of our mobile web product. With an app we can personalise the product easier to the users' needs and it is easier and faster for the user to organise playlists and discover new music. We've still kept the app very lean and fast to maintain the simple Mdundo experience."
Nielsen said Mdundo had chosen Android as it is the biggest smartphone operating system (OS) in Kenya, and therefore reaches the maximum number of potential users.
"Furthermore the majority of Mdundo's paying subscribers are on the Android platform and we want to improve their premium experience," he said.
He also confirmed Mdundo.com has passed the 100,000 users milestone, with 75,000 in Kenya, 15,000 in Tanzania and a further 10,000 across the rest of the world.
Nielsen said: "The whole Mdundo team is really excited for this huge milestone. We have been working hard since we launched in December 2012 to find the right product design that can change the music industry in East Africa and based on our past months growth we're happy to have a model that seems to make music consumption easy, affordable and transparent."
He said the success of the service was based on the fact it was focusing on local needs.
"We are in a market where data is relatively expensive, network connectivity is unreliable, payment methods are unique for each market and it is very hard to obtain a local library. Mdundo is addressing these issues in our service and it is a service relevant and useful for most Kenyans – not only a small share of the market, which is currently the case with international music services," he said.
Though he said Mdundo does have pan-African ambitions, Nielsen said the company was focusing on East Africa for now.
"This is the region we know the best and I believe there are plenty of opportunities here for us," he said.
"I think it's important to remember that Africa is not one country. Every market is different and I therefore don't think we should worry too much about iROKING, Spinlet or any of the other music services in West Africa. That said, we are all envisioning to be pan-African, but it will take time before we get there and the opportunities here are big.
"Mdundo has a very scalable business model and we've seen a strong organic growth in artists from new markets. Tanzania is a good example. No one from the Mdundo team has been in Tanzania, we purely made a few phone calls and as a result around 10 established names signed up to our service back in November. Thereafter 40 artists signed up from the country within a month and we now have 15,000 users from Tanzania without ever being there physically. If it can happen in Tanzania it can happen everywhere."