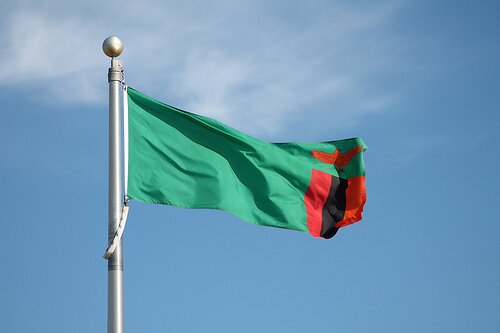 CC image courtesy of markwinnipeg on Flickr
Yamfwa Mukanga, Zambia's transport and communications minister has, announced the completion of the nation's digital migration process is holding back the award of a fourth telecoms licence, though progress has been made in clearing the way for the fourth mobile operator.
Speaking during a radio interview aired on Zambia's QFM Radio, he said both the government of Zambia and citizens are clamouring for a fourth telecoms company, which could help reduce call tariffs.
"The fourth mobile service provider will come with many advantages such as reduced cost of making phone calls and other services," he said.
According to the minister, the government is concerned with the current high cost of making phone calls.
"Once a fourth mobile service provider comes on board, such challenges will be addressed," he said.
He however noted the country would have to make some spectrum available on the current frequency, which he said would be done when the digital migration project is completed.
Commenting on the announcement on Facebook, Clarence Chikwela, a telecoms subscriber, decried the poor quality of service in Zambia.
"We are tired of climbing Zesco poles just to recharge or beep. Imagine when you go to the toilet, network becomes unavailable," he said.
Sidad Katrava urged the government to award more licences as a way of tackling unemployment in Zambia.
Katrava said: "Bring as many as possible, don't block job creation."
Charles Tembo, a student of the University of Zambia, decried the delay in the completion of the digital migration project.
He said: "The question is 'when is government going to finish the digital migration?' It's taking forever."
Many Zambians are already asking the government to award the fourth license to Vodacom. According to MacBellington Sibinda, the move will be welcome if the fourth licence is given to Vodacom.
"Let's hope it's Vodacom, if it is, then it's welcome," he said.
Simon Kafula Situmbeko said Vodacom could provide better services compared to current telecoms operators in Zambia.
"I hope its Vodacom cause all these others are full of rubbish," he said.
HumanIPO reported last year Vodacom had submitted a bid for Zambia's fourth operating licence.